Humanitarian of the Year Award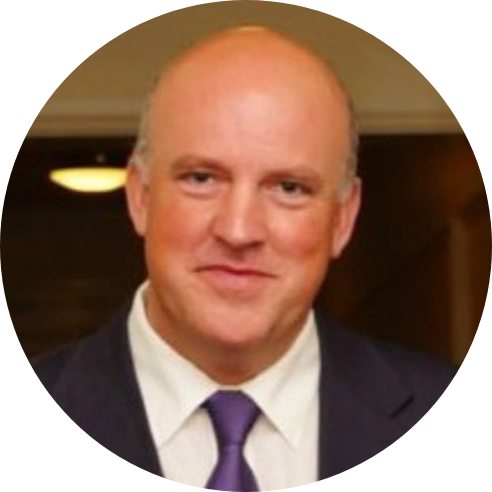 Aubrey McCarthy
Tiglin
Aubrey McCarthy
Aubrey McCarthy is the Chairman and co-founder of Tiglin, an addiction services charity that also work with those who are homeless and vulnerable. Tiglin has beds for over 40 people in long term rehabilitation.
In 2006 Aubrey set up the mobile "No Bucks" Café outreach for homeless people in Dublin, serving 150 meals to people each night and handing out clothes, sleeping bags and toiletries.  He is also the Chairman of DCM, who operate The Light House, a café that feeds homeless and vulnerable people in Dublin. Since the beginning of the Covid-19 pandemic, the charity has provided over 300 meals a day to the homeless people of Dublin.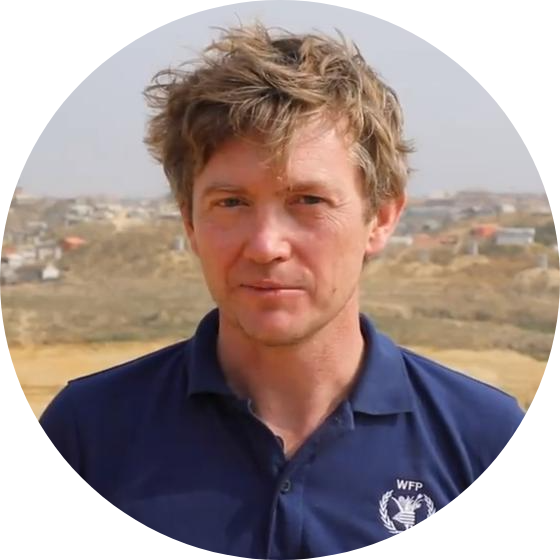 Mick Ryan
UN World Food Programme
Mick Ryan
An engineer for the United Nations' World Food Programme, Mick worked tirelessly to ensure that vulnerable people in remote parts of the world had access to food and were protected from flooding and other disasters.
In one of the most remote parts of Ethopia, Mick oversaw the design and building of the "Geeldoh" bridge which enabled the delivery of vital food and goods to the isolated population there. In Liberia, during the Ebola response in 2014, Mick set up two 200 bed Ebola treatment units within a six-week timeframe, putting himself at risk in order to complete to project on time.
Today in the Rohingya refugee camps near Cox's Bazar, tens of thousands of refugees are housed in new settlements and safer areas as a result of Mick's engineering. Now shielded from extreme weather events, the men, women and children there are more secure thanks to his humanitarian work.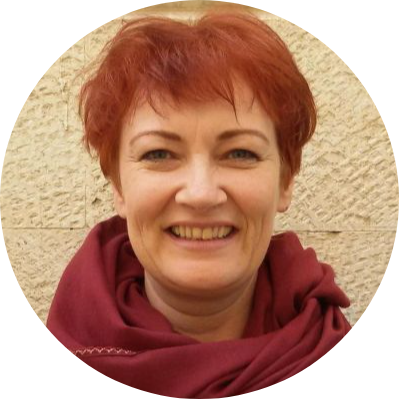 Avril Patterson
International Commitee of the Red Cross 
Avril Paterson
Originally from Bangor, Avril trained as a nurse before beginning her career in the humanitarian sector and joining the International Committee of the Red Cross (ICRC) in 2002.
From travelling to Sri Lanka to support people in the aftermath of the 2005 tsunami to working in a teaching hospital in Afghanistan, Avril's work has taken her all across the world. Often working in worn-torn countries, Avril's dedication to humanitarian causes has most recently brought her to Yemen, where she was appointed as ICRC's health coordinator for the area in 2018. She has seen first-hand the unimaginable conditions that many people are living in. These conditions have been made even more complex due to Covid-19 and Avril and her team have been ensuring that the health programmes there can continue, despite the additional challenges.
Journalism Excellence Award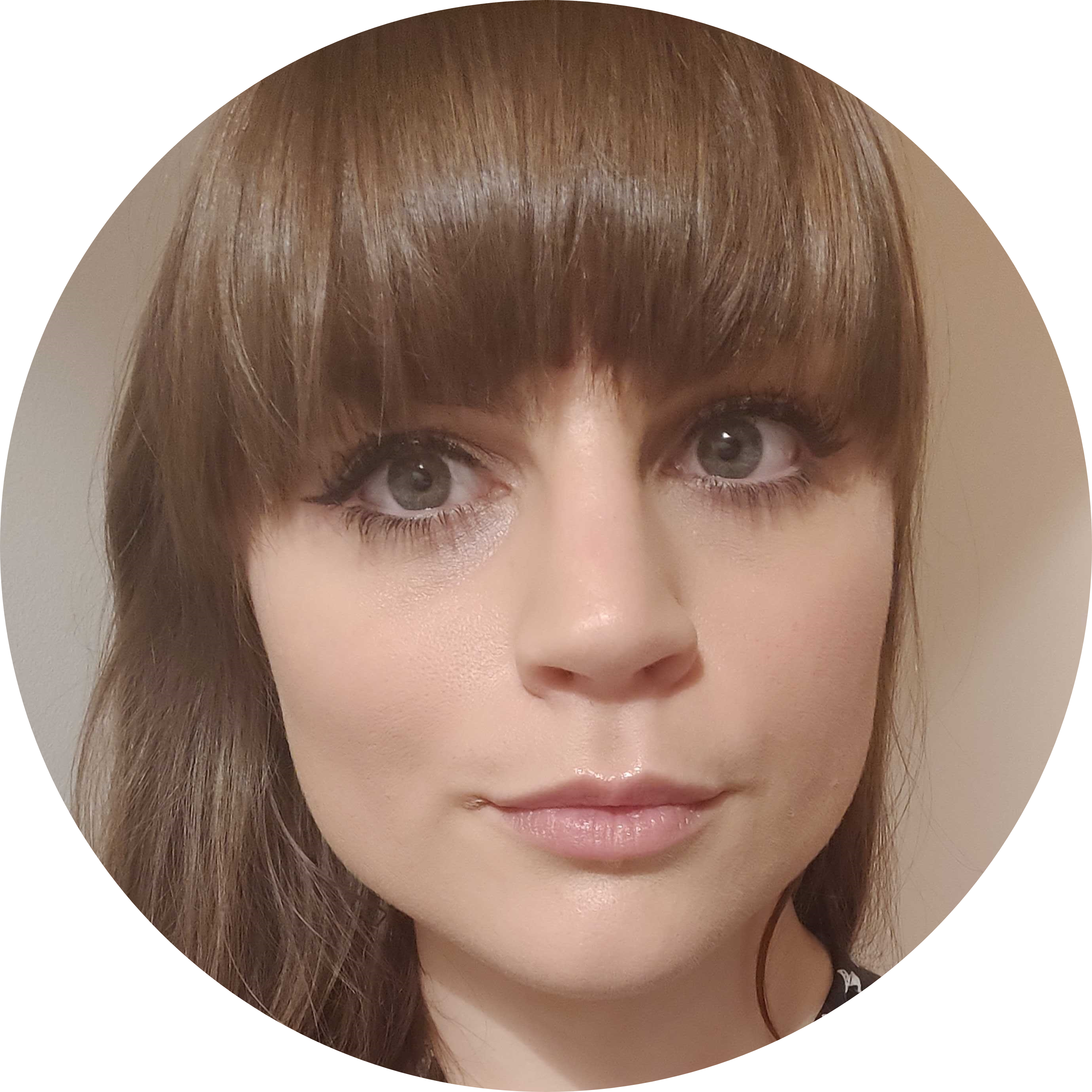 Órla Ryan
TheJournal.ie
Órla Ryan
Órla Ryan is a journalist and photographer with TheJournal.ie who has a diverse body of work highlighting humanitarian topics from all over the world.
From travelling to Kenya to report on women's rights issues such as child marriage and Female Genital Mutilation (FGM) to interviewing people in Lebanon about their experience in refugee camps, Órla's work focuses on capturing the unheard voices of people who are living in the midst of humanitarian crises. Closer to home, Órla has also reported on the experience of asylum seekers living in Direct Provision.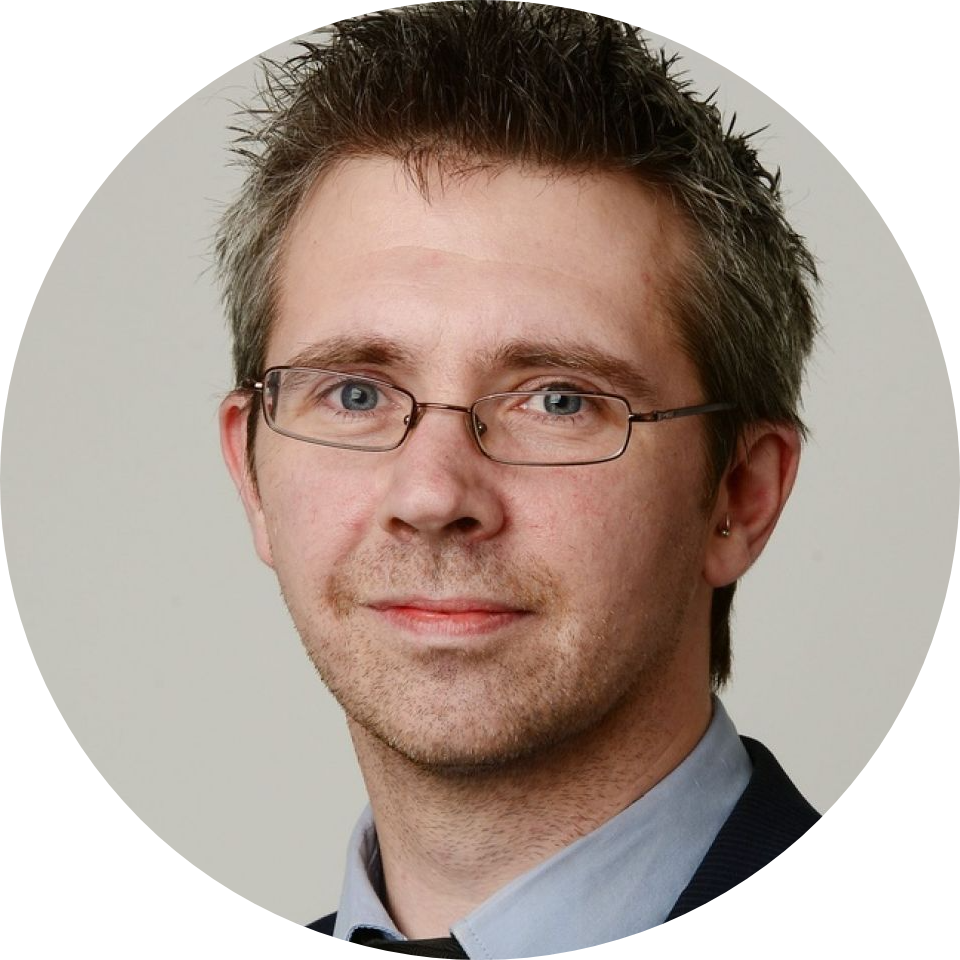 Mark Hilliard
The Irish Times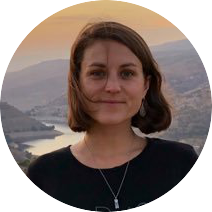 Sorcha Pollack 
The Irish Times
Sorcha Pollack and Mark Hilliard
Sorcha Pollack and Mark Hilliard, journalists with the Irish Times, published a series of articles investigating the origins and realities of the Irish international protection system for asylum seekers, more commonly known as Direct Provision.
The series, which marked 20 years since Direct Provision had been introduced to Ireland, explored the multi-faceted issues and challenges associated with the housing and support system. The series included interviews with people who have experienced the Direct Provision system, including a woman facing deportation and another woman who had witnessed female asylum seekers being forced into sex work in order to make ends meet.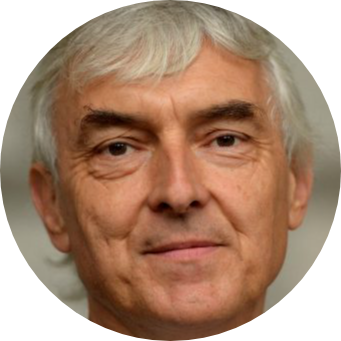 Colm Keena
The Irish Times
Colm Keena
Colm Keena is the legal affairs correspondent with the Irish Times and a member of the International Consortium for Investigative Journalists (ICIJ). Colm published a series of articles entitled The China Cables about the situation of the Uighur people in Xinjiang. The policies of the Chinese Communist Party in Xinjiang involve the largest incarceration of a minority since the Second World War. The articles helped to bring human rights violations in China to the top of the global news agenda.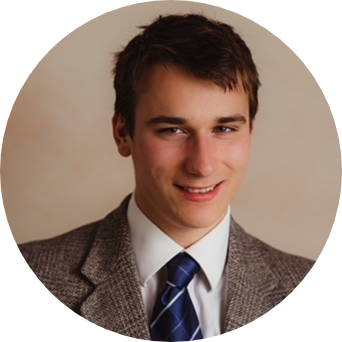 Jay Bobinac
Jay was homeless when he first arrived at The Lighthouse Café. Soon he was attending the charity's outreach teams and over time started to volunteer himself – all while still living on the streets.
Now Jay is the manager of the soup kitchen at The Lighthouse, where he first went for help. He is currently completing his masters in Social Care and has encouraged hundreds of homeless and vulnerable people in their own progress. Jay has also organised several fundraisers and raised thousands of euro for the homeless outreach work. He was directly involved in enrolling twelve homeless people in educational courses and also started weekly outreach teams to connect with homeless people in Dublin city centre.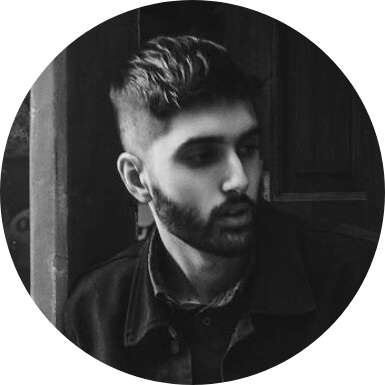 Dan Khan
Dan is an accomplished humanitarian who has been involved in organising, campaigning and activism both nationally and internationally. Driven by his own experience with terrorism in Pakistan, Dan spent his early youth meeting survivors of conflict and marginalised groups.
Dan completed a two-year tenure at the U.S Embassy in Ireland. As a Youth leader, his responsibilities included engaging with senior state department officials and policymakers on critical issues such as gun violence, the opioid crisis and the Irish border post Brexit. 
Dan has campaigned to tackle discrimination and to raise mental health awareness amongst Syrian and West African refugee communities in Italy.
Recognising the many barriers that prevent refugees from continuing their studies, Dan self-initiated 'Project Let's Move Forward', an online certificate career progression program which allowed students to take career relevant courses from several top global institutions.
Dan received training alongside UN peacekeepers, engaging as a civilian for peace support operation training exercises and participating in sessions such as protection of civilians, human rights and cultural awareness.
Dan is currently a 4th year medical student at Trinity College Dublin.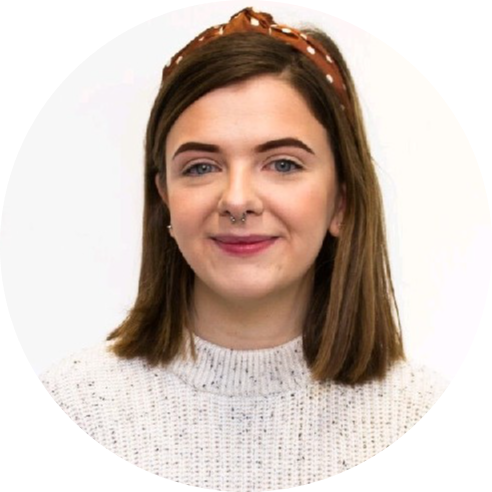 Hannah Leonard
Localise
 Youth Volunteers
Hannah Leonard
Hannah was just 12 when she first began her humanitarian journey, joining Localise Youth Volunteers in Swords in 2010. At 14, Hannah suggested a project with a local care home, organising cards, care packages and concerts for the 80 residents and 60 staff. The event is now in its 9th year.
As Chair of the Raising and Giving group in DCU, she set up dance classes for at-risk children, training sessions for Special Olympic Football teams in Ballymun and a fundraising week for Inner City Helping Homeless.
Innovation For Change Award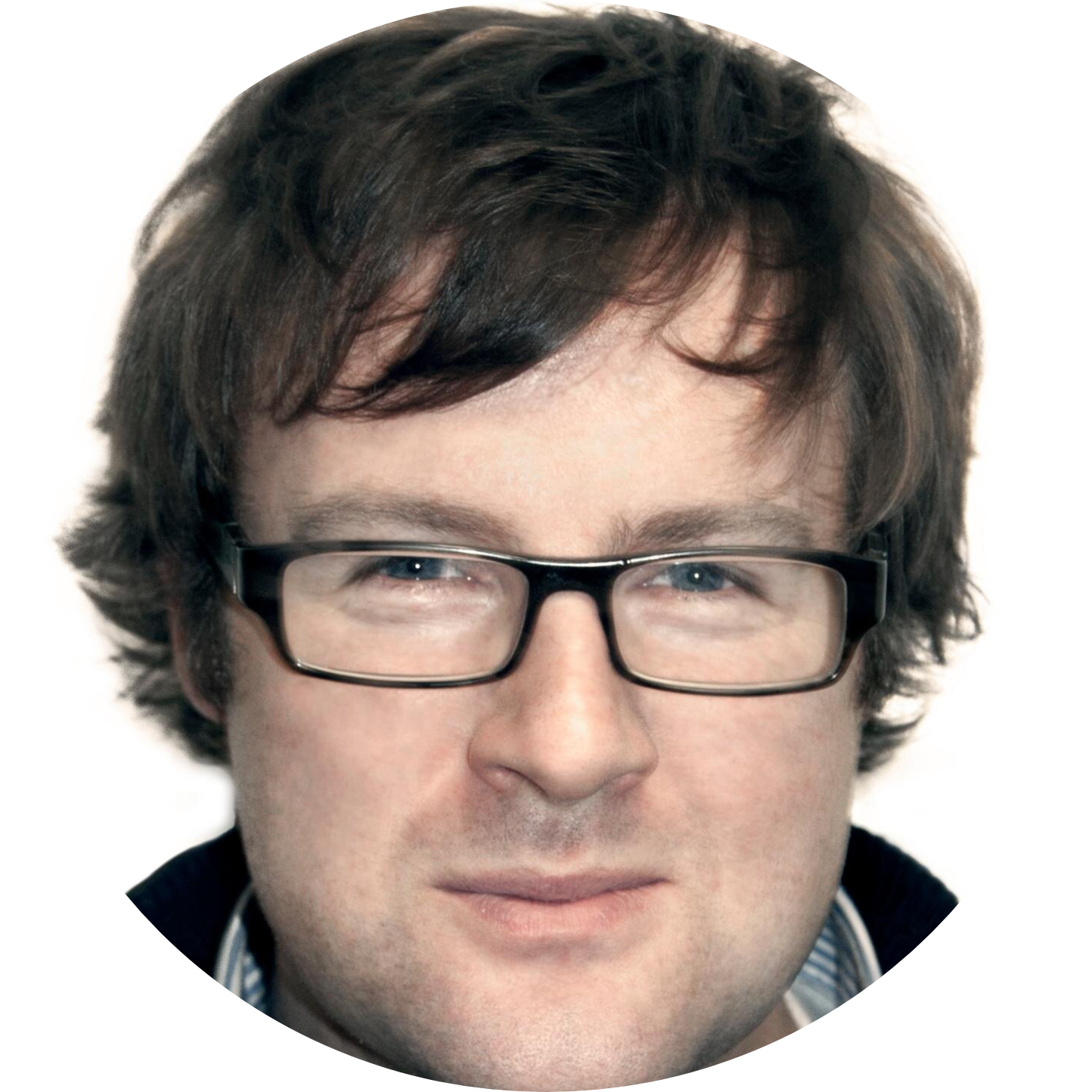 Cian Ó Maidín
NearForm
Cian Ó Maidín
After being approached by the HSE in March 2020, NearForm, a software solutions company based in Waterford, set about setting up a Covid-19 contact tracing app.
The company had a working prototype of the app within ten days and it was launched in July, with over a quarter of Ireland's population downloading it within the first 36 hours, making it one of the most successfully launched contact tracing apps in the world. NearForm supported the Irish Government and the HSE in donating the underlying code to the Linux Foundation Public Health, under the name COVID Green. This enabled other Public Health Authorities across the world to use it for free to build their own apps.
Colin Keogh, David Pollard & Conall Laverty
Team OSV
Team OSV
The Open Source Ventilator Ireland group was established in March 2020 in response to the perceived lack of critical medical equipment needed to treat patients who contracted Covid-19. The ventilator arm of the group produced a total of 21 conceptual ventilator designs. These concepts inspired and supported localised development groups around the world.
The non-ventilator arm of OSV was involved in producing and distributing thousands of face shields around Ireland, free of charge. Team OSV were also involved with a group of volunteer Irish motorcycle drivers who delivered emergency medical to hospitals, care homes and medical centres around Ireland.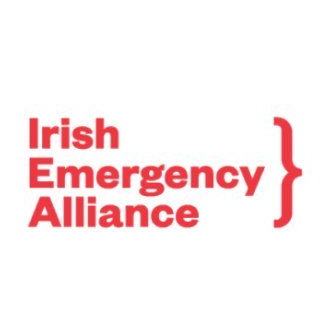 Irish Emergency Alliance ( IEA)
Irish Emergency Alliance
The Irish Emergency Alliance (IEA) is made up of six registered charities working on international humanitarian emergency relief. The six members have programmes in 86 different countries across the world, giving the IEA a significant global presence and the ability to respond quickly to an emergency.
The IEA hopes to transform the way Irish people and Irish aid organisations respond to emergencies by working together to channel donations efficiently and effectively to where aid is needed most.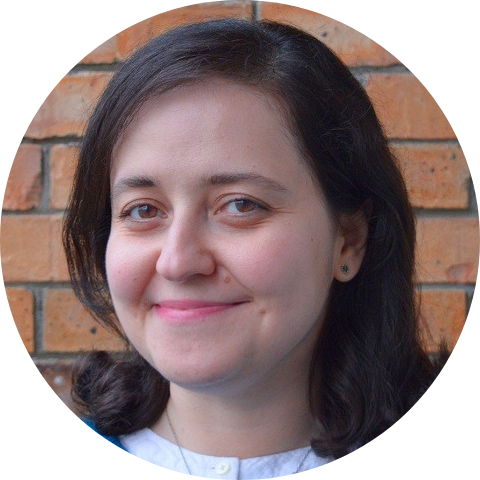 Suad Al Darra
RefugeesAre.info
Suad Al Darra
Based in Dublin, Syrian data scientist Suad is investigating the role of traditional media in the spread of negative messaging about refugees.
Suad is leading the Ireland chapter of an organisation called Techfugees. Her work is focused on highlighting the xenophobic messages about displaced people that can appear in traditional media. While social media is often blamed for the spread of hate speech, Suad believes that media outlets are also contributing to negative attitudes toward refugees, albeit in a less overt way than social media.
Visit: refugeesare.info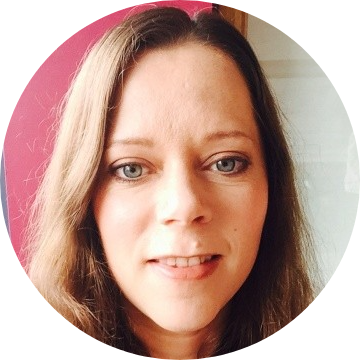 Ellen Ward 
Tech For Good
Ellen Ward
Ellen Ward is co-founder of Tech for Good Dublin, a group set up in 2017 that believes in the power of technology to positively impact people communities and the planet.
With a membership of more than 2,000 people, Tech for Good Dublin has a mission to ensure the positive impact of technology in our world today and tomorrow. Ellen has volunteered hundreds of hours of her time over the last three years to organising events and amplifying stories of people using technology for good and advocating for change.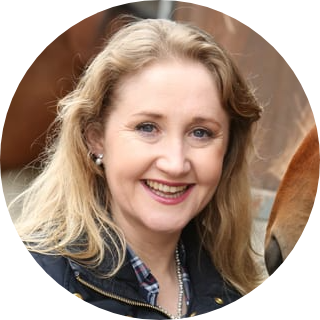 Alma Jordan
Agrikids.ie
Alma Jordan
AgriKids is a farm safety education platform with the ethos to engage, educate and empower children to be farm safety ambassadors.
In 2014, Ireland's worst year on record for farm safety, Alma decided there needed to be a new approach to farm safety awareness. She wanted to positively engage, educate and empower young children so they could be safe on farms or when out enjoying the countryside.
AgriKids has developed classroom resources, storybooks and a gaming app to educate children about farm safety. Nestlé Ireland
Nestlé Ireland
Nestlé Ireland provides all of its surplus food to FoodCloud. Since 2018 they have contributed 90,000 meals to the social enterprise, which supports families in need. The have also supported FoodCloud with an investment of €110,000 for a pilot project to address food poverty as a result of Covid-19.
At its factory in Limerick, Nestlé Wyeth Nutritonals was one of the first companies to support the All-Ireland Pollinator Plan, creating a c1,800 square metre butterfly meadow and insect hotel, as well as planting over 1,900 native woodland trees. Globally, Nestlé has pledged to make 100% of their packaging recyclable or reusable by 2025 and is investing almost €2 billion to support this commitment.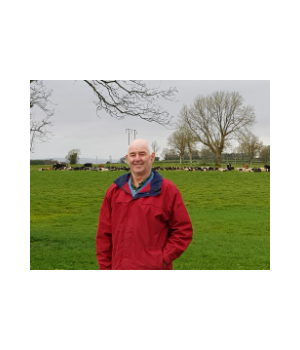 Irish Dairy Farming Industry
Irish Dairy Farming Industry
The Irish Dairy Farming Industry, through their milk processors and the umbrella organisation of Co-Ops, ICOS, organised a campaign where the value of the milk from one cow for a day was donated to a fund for humanitarian aid in Yemen. The equivalent of €10 from each of the fifteen thousand dairy farmers in Ireland was collected.
Approximately €150,000 was raised by the Irish Dairy Farmers for the Yemen appeal but the fundraising also created awareness about the humanitarian issues that are ongoing in Yemen. The media attention from the appeal led to further donations from non-dairy farmers.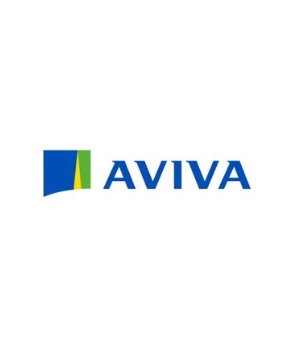 Aviva Ireland
Aviva
Recognising that match day can be daunting for people with sensory issues, Aviva Ireland launched their sensory hub, in a bid to make the Aviva stadium more inclusive. Launched in January, the Aviva sensory hub is a multi-sensory space for both children and adults and can adapt to the individual needs of each user.
When the Covid-19 pandemic hit Ireland, Aviva Ireland decided to use the knowledge they gained from the sensory hub to continue to help the Autism community. By working closely with Autism charity AsIAm, they partnered to create 1000 back to school activity packs that offered toys and items that supported a range of different sensory issues. These packs would act as a tool for supporting parents and children who were going back to school after an extended period of being home-schooled due to Covid-19.